In 2018 the BaM team started with a team of nine: four PhD candidates, two postdocs, one senior researcher, a project manager, and the principal investigator.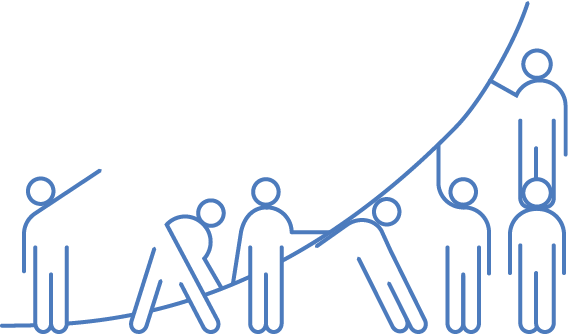 Professor at the Sociology department of the Vrije Universiteit Amsterdam (VU) holding the chair Education and Diversity

Senior researcher

Postdoctoral researcher

Postdoctoral researcher

PhD candidate

PhD candidate

PhD candidate

PhD candidate

Postdoctoral researcher

PhD candidate

Project manager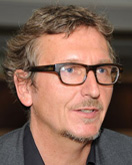 Maurice Crul is a Professor at the Sociology department of the Vrije Universiteit Amsterdam (VU) holding the chair Education and Diversity. In the last twenty-five years he has mostly worked on the topic of education and children of immigrants, first within the Dutch context and in the last fifteen years in a comparative European and transatlantic context. He coordinated two major international projects: the TIES project (The Integration of the European Second generation) which included a survey among 10,000 respondents, and ELITES, Pathways to Success. In both projects he analysed the factors that had helped children of labour migrants to achieve success in education and on the labour market, so that the outcomes could be translated into policy. Maurice Crul also researches student and peer-mentoring in education, the educational opportunities of children of Syrian refugees in Lebanon, Turkey, Australia, Germany and Sweden and coordinates research on the topic of diversity and inequality in Higher Education in the Netherlands. In 2017 he was awarded the prestigious ERC Advanced Grant to carry out Becoming a Minority (BaM), a project that examines the experiences and perspectives of people without an immigration background in European majority-minority cities.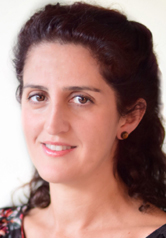 Elif Keskiner is the senior researcher in the B
a
M project. As a sociologist, she is trained both in quantitative and qualitative methods and she has significant experience in international comparative research. She received her PhD from University of Amsterdam where she studied the youth transitions of descendants of Turkish migrants living in Strasbourg and Amsterdam. Her study uncovered distinct transition patterns among Turkish second generation and highlighted the importance of capital development across distinct institutional settings. Later in her post-doc projects she continued to work on comparative international projects such as the ELITES project and the
RESL.eu
project, where she pursued her interests in forms of capital and youth transitions. She has published on a wide range of subjects in sociology such as youth sociology, transition pathways, capital theory, and intersections of social class, ethnicity and gender in urban settings.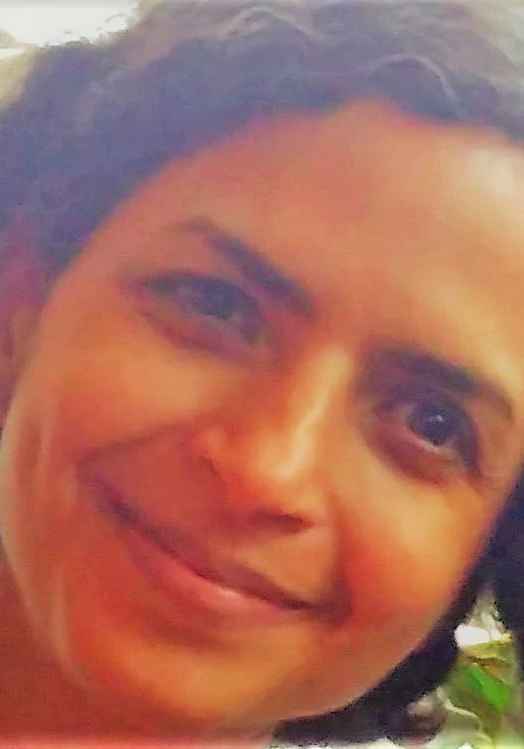 Ismintha Waldring holds a joint PhD in sociology from the VU University Amsterdam and the University of Antwerp and works as a postdoctoral researcher in the BaM project. Her doctoral dissertation traced back the pathways to success and labour market experiences of highly-educated second-generation professionals of Turkish descent in four European countries. Her research interests include boundary strategies, subtle mechanisms of exclusion in organizational settings (the education sector in particular), and the role of education professionals in majority-minority city contexts in Europe.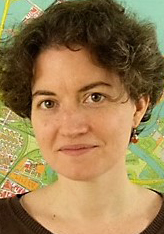 Laure Michon is a political scientist with an interest in urban interactions. She obtained a PhD in Social Sciences from the University of Amsterdam in 2011. Her dissertation addressed ethnic minority representation at the local level: the access to politics, the development of political careers and the representation of ethnic minority councilors in Amsterdam and Paris. Since 2011 she is a senior researcher at the City of Amsterdam, working on issues of poverty, discrimination and diversity. She joined the BaM-team as a postdoctoral researcher.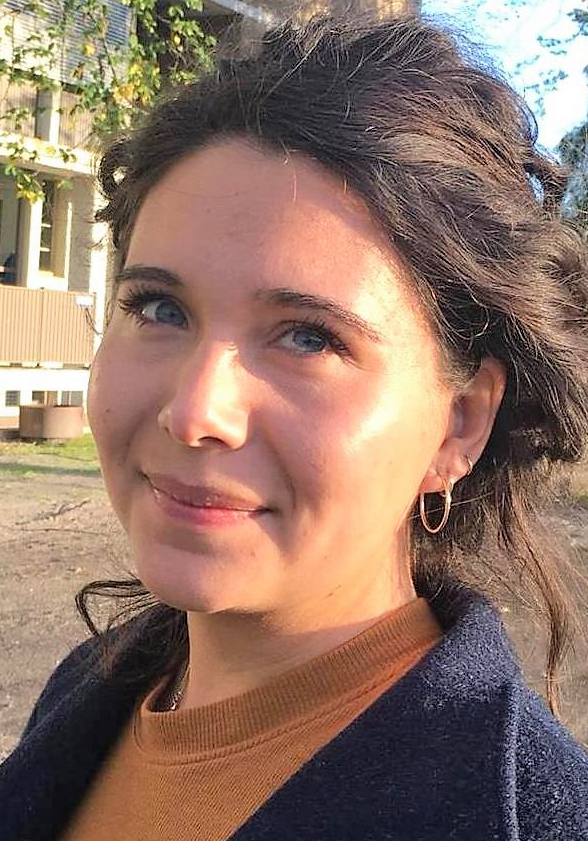 Josje Schut joined the BaM project at the Vrije Universiteit Amsterdam (VU) as a PhD candidate. She received her Master's degree in Sociology at the VU, where she wrote her thesis on 'Home feelings' of residents from Dutch descent living in a super-diverse neighborhood in Amsterdam. Josje's main research interests concern discourses of diversity and everyday relations at the neighborhood level.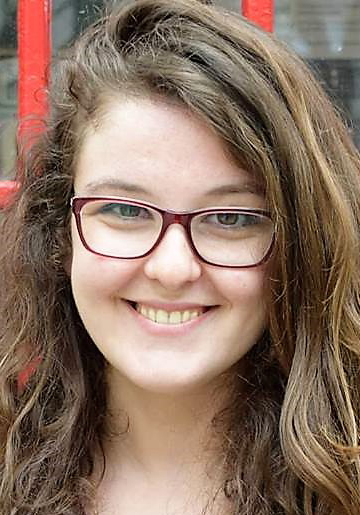 Marina Lazëri is an interdisciplinary social scientist and a PhD candidate at the Free University of Amsterdam (Vrije Universiteit Amsterdam). Her research interests concern national identity, societal positioning, and interethnic attitudes. She graduated with a Master of Science in Migration, Ethnic Relations and Multiculturalism from Utrecht University. She wrote her Master's thesis on attitudes about the place of migrants in the welfare state. Previous to that she finished her Bachelor's degree on Political Science at University College Utrecht. Before starting her PhD at the VU, Marina taught at Erasmus University Rotterdam and Utrecht University. She taught various interdisciplinary courses, such as intercultural communication, interdisciplinary social science, migrants and integration, and introduction to psychology.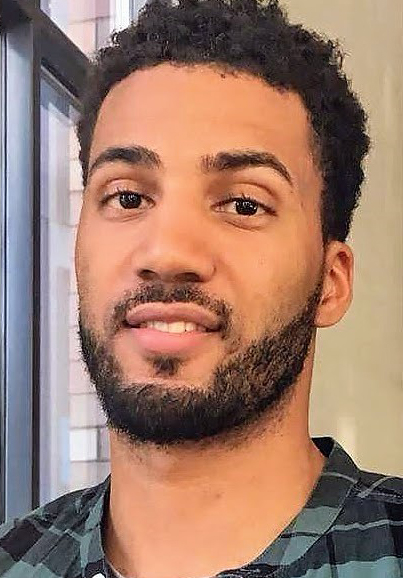 Kim Knipprath is a PhD candidate at the VU University Amsterdam (Vrije Universiteit Amsterdam). His research mainly focuses on interethnic relations at the city and neighborhood level. He uses quantitative and qualitative methods to study how attitudes and behaviors of residents without migration background are shaped by the ways in which different ethnic groups are organized in urban space. Kim got his Research Master in the Social and Behavioral Sciences at Tilburg University where he wrote his thesis about social resentment and its relation to populism and political cynicism.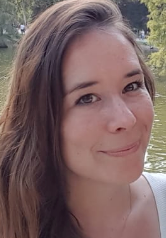 Lisa-Marie Kraus was born in Germany but has spent a big part of her life abroad. After leaving South Africa in 2015, she moved to the Netherlands and obtained a MA degree in Arts, Culture and Society at the Erasmus University in Rotterdam. During that time, she also started to work as a research assistant and lecturer for statistics. After finishing her studies, she joined the BaM Team at the VU University Amsterdam as PhD candidate. Within the framework of the project she focuses on social mobility.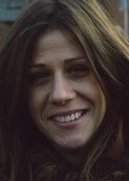 Paulina Pankowska is a postdoctoral researcher at the Department of Communication Science and the Department of Sociology, Vrije Universiteit Amsterdam. Her research relates primarily to data quality and research methods in the social sciences. She is also interested in the fields of official statistics, migration, and labor market sociology.
She is currently working on the development of an online participant recruitment platform for social science and humanities research in the Netherlands. She is also a senior quantitative methodologist in the BaM project.
In November 2020 Paulina defended her PhD dissertation titled: 'Measurement error: estimation, correction, and analysis of implications', which investigated the feasibility of using hidden Markov models (a latent variable modelling technique) to account and correct for measurement error in survey and administrative data. The project was conducted in collaboration with Statistics Netherlands.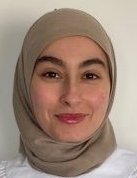 Zakia Essanhaji is a sociologist with an interest in (the politics of) diversity and inclusion. She obtained a master's degree in urban studies (cum laude) and a research master degree in the Sociology of Culture, Media and the Arts (cum laude) from Erasmus University Rotterdam, while working as a lecturer in Sociology. Her master thesis on the reproduction of gender inequality through diversity policy received the Unilever Research Prize in 2018. She has worked as junior researcher at EUR, Radboud University Nijmegen and as junior policy officer at the Sociaal-Economische Raad, focusing on inequalities and diversity policy making. In October 2020, Zakia joined the BaM-team at the Vrije Universiteit Amsterdam where she continues to work on issues of diversity and inclusion.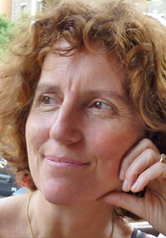 Frans Lelie is a fellow at the department of Sociology at the Vrije Universiteit in Amsterdam. A social worker by training, she has worked with women and their families with a migration background. In the last fifteen years she has been working on the topic of education of the children of immigrants and refugees. She was the project manager and web-master of two major international projects: the TIES project (The Integration of the European Second generation) and the ELITES, Pathways to Success project.
For the Pathways to Success project, she produced five short movies looking at role models belonging to the second generation from the TIES survey, telling about their pathways to success in Belgium, France, Germany and The Netherlands: https://www.elitesproject.eu/educational-kit
She is the project manager for the project Becoming a Minority (BaM).